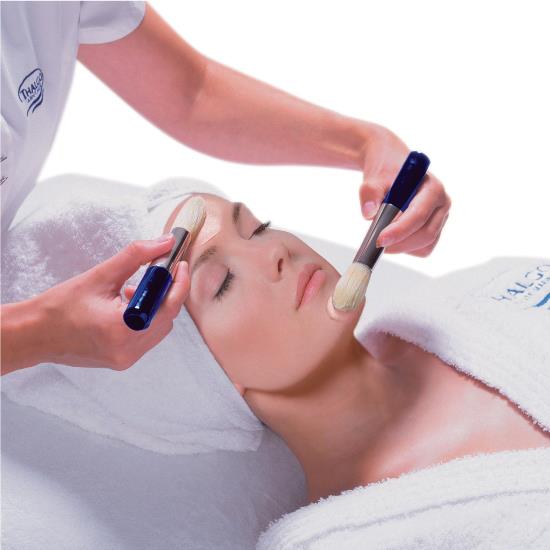 Powerful Holistic Facials
THALGO MARINE & PCA PEELS
Since the 1960's Thalgo has been the global leader in Marine Skin Care.  I have trained and worked with many global prestige brands and still Thalgo is my Spa or at home spa passion.  After close to 30 years with Thalgo I now refer to my approach as  a 'skin care chef'.  Thalgo has been my go to product since I first dreamt of building a luxury spa, and my loyalty to Thalgo remains.  I have never seen Thalgo fail, not once, Thalgo is focused and results driven and the home care lines are as impressive.  The key to a client's home care success is great skin care, the experience and knowledge during a client's skin analysis, carefully listening to clients and selecting the appropriate treatment and home care is key.  
THALGO MARINE FACIAL $80* - $300            Varying levels of product intensity, and holistic treatment times are available, Thalgo Facial Treatments are specifically tailored to your Treatment Prescription. 
PCA FACIAL PEELS |  $80* - $270               PCA is the Global Gold standard in safe Physician Formula Skin Peeling.  No down time or ugly thick shedding,  Consultation, Pre and Post Peel kits are necessary and a condition of the service.  Peel layer options, peel depth of layers are assessed and offered during the service.